Category Archives: Wishlist
wishlist
tirsdag, 25 marts 2014
1. Jade facial roller/Ebay HERE, 2. conditioner/Davines HERE, 3. eyeshadow/Chanel "Tissé Mademoiselle", 4. facial cleanser/Bioderma HERE, 5. handcreme/Aesop HERE, 6. edp/Acqua Di Parma HERE, 7. matte top coat/Chanel, 8. makeup brushes/Chanel HERE

Jeg ville ikke have noget imod, at alle disse lækkerier fra collagen stod på mit badeværelse. Forresten har jeg en god nyhed til Jer – det franske skønhedsmærke Bioderma kommer til Danmark her til april hos udvalgte apoteker. De fleste modeller og makeupartister sværger til Bioderma, da det er effektivt, men stadig meget mildt og skånsomt og desuden fungerer det både som ansigtsrens og makeupfjerner. Bare et lille tip! Hvad er Jeres fortrukne beautyprodukter? :)
…………………………………………………………………………………………………………………………………………………………………………………………………………..
I wouldn't mind having all these nice beauty products in my bathroom! :) I've been wanting the perfume for SO long and also the makeup brushes from Chanel. What are your favorite products when it comes to beauty? Please tell!

shoes
tirsdag, 18 marts 2014
Åh, jeg har længe gået og sukket efter disse "Rockstud" stiletter fra Valentino. De er faktisk af ældre dato, men jeg er stadig lige så vild med dem, som da jeg så dem første gang for et par år siden. Jeg prøvede dem, da min mor og jeg mellemlandede i Hong Kong lufthavn på vej hjem fra Filippinerne, men da de kostede ca. 1000 kr. mere end i Europa, lod jeg dem stå. Hvilken farve kan I bedst lide? Jeg overvejer stærkt at klikke dem hjem online.
………………………………………………………………………………………………………………………………………………………………………………………………….
I have been craving these "Rockstud" shoes from Valentino ever since I saw them for the first time a couple of years ago. Aren't they gorgeous? I tried them on in Hong Kong airport with my mom on the way home from The Philippines, but they were much more expensive there than in Europe, so I didn't buy them. I'm considering to buy them online instead. Which color do you prefer? :)

(Photo credit: Pinterest (follow me HERE) & Sincerely Jules) 
2014
lørdag, 15 februar 2014
Jeg modtog i går en mail med H&M's forårsnyheder og nøøøøj, hvor er det pænt! Meget Isabel Marant agtigt og meget mig! Jeg er helt vild med de knælange støvler, som helt sikkert skal hjem til mig og bo.. Så er det bare et spørgsmål om farven.. Sand eller sort? Help me out here :) Og tunikaen, og skjorten og nederdelen og, og, og.. Jeg kan mærke, at det bliver et dyrt forår! :) Det hele kommer i butikkerne d. 6. marts. Er der noget I ikke kan leve uden?
………………………………………………………………………………………………………………………………………………………………………………………………….
I received an email from H&M yesterday with all their Spring news! I absolutely LOVE the collection! Very Isabel Marant and very me! I definitely need those knee-high boots in my wardrobe. Now I just have to figure out which color to go for.. Black go beige? Help me out here :) And the tunic, the shirt, the skirt and, and, and… I sort of get the feeling that it's gonna be an expensive Spring! Everything will hit the store on the 6th of March.

of...
lørdag, 14 december 2013

Jeg har et crush på disse fine ballerinasko fra Zara! Overvejer dem stærkt, men måske man lige skulle få købt de der julegaver først, haha ;) I kan finde dem HER. De ville være så fine til jeans, men også til nytår, hvis man ikke må have høje sko på indendørs. Just saying :)
I have a crush on these studded flats from Zara! I'm really considering to go for them, but I better buy all the Christmas presents first, haha :) Find them HERE. Perfect in combination with skinny jeans or for New Year's Eve if you you're not allowed to wear heels indoor :) Just saying..
list
fredag, 6 december 2013
1. camera/Canon Eos 100D HERE, 2. makeup brushes/Chanel HERE, 3. sweater/Acne HERE, 4. cami/Zara HERE, 5. perfume/D&G HERE, 6. lamp/Tom Dixon HERE, 7. shearling boots/Isabel Marant HERE, 8. candle stick/Hay HERE, 9. flowerpot/Skjalm P HERE, 10. mineral foundation/Tromborg HERE, 11. bra/Pieces HERE
Flere af Jer har spurgt efter inspiration til juleønskerne, så derfor tænkte jeg, at det ville være oplagt at dele min egen ønskeliste med Jer :) Som I kan se, er ønskerne meget blandede, men mest af alt ønsker jeg mig et nyt spejlreflekskamera (eller måske mere realistisk – et tilskud til det, haha). Mit nuværende Canon Eos 450D er ved at være rigtig slidt og gammelt og det gjorde det ikke bedre, at jeg tabte det på gulvet sidste år, så jeg trænger virkelig til et nyt. Canon har været så søde at låne mig det nye Canon Eos 100D til test og jeg må sige, at jeg har været yderst begejstret for det! Ikke nok med, at det både vejer og fylder væsentligt mindre end mit gamle, så tager det virkelig også fantastiske billeder (det er dette kamera jeg har skudt alle billederne med til bloggen de sidste par måneder). Så det må være nummer 1 på ønskelisten! I kan finde det HER. Derudover måtte blondetoppen, nogle af de fine interiørsager, make-up penslerne og støvlerne også gerne havne under juletræet… Eller faktisk bare gerne det HELE, haha.. Dear Santa! :) Hvad ønsker I Jer mest af alt til jul?
Several of you guys have asked if I could share my Christmas wish list with you, so here you go :) I have a lot of wishes, but the biggest of them all is a new SLR camera! My current Canon Eos 450D camera is very old and since I dropped it on the floor last year, it hasn't been the same. The last couple of months I've borrowed and tested the new Canon Eos 100D from Canon and I've been very pleased with it! It's much smaller and lighter than my old camera and it takes better pictures! After I'd been testing it, I know that this is the camera I want. So dear Santa…!! ;) You can find it HERE. Also, I wouldn't mind the lace cami, the interior stuff, the make-up brushes and the boots under the Christmas three.. Or actually, I wouldn't mind having all of it, haha.. What is your biggest wish for Christmas?
Nelly
fredag, 22 november 2013
Adlinks: 1. lace dress/HERE, 2. pumps/HERE, 3. jeans/HERE, 4. jacket/HERE, 5. leather pants/HERE, 6. sweat pants/HERE, 7. cardigan/HERE, 8. cocktail dress/HERE, 9. skirt/HERE, 10. boots/HERE
Julen nærmer sig med hastige skridt og det er snart tid til at lave ønskesedler. Jeg tjekker næsten dagligt de største webshops for nye varer og forleden da jeg kiggede Nelly igennem for nyheder, faldt jeg over ovenstående items, som bestemt gerne måtte bo i mit skab. :) Måske lidt inspiration til ønskesedlen?
Christmas is just around the corner and soon it's time to make wishlists. I almost check out all the big webshops on a daily basis and the other day when I stopped by Nelly to check out their new stuff, I stumbled upon all these nice items! I wouldn't mind them in my closet! Maybe you can use it as inspiration for your own wishlist? :)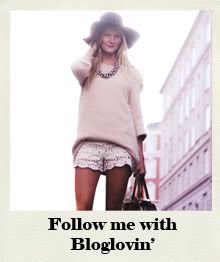 wishlist
torsdag, 7 november 2013
1. skull money bank/Urban Outfittes HERE, 2. scented candles/HERE (adlink), 3. old marble vases, 4. perfume/Acqua di Parma, 5. small copper "Hoptimist"/HERE, 6. pyjamas/River Island HERE (adlink), 7. lace bra/Calvin Klein HERE (adlink), 8. earrings/Jane Kønig HERE, 9. Chanel fashion book, 10. belt/SDLR HERE (adlink)
Om under en uge er det min fødselsdag og min familie er begyndt at spørge efter ønsker. Derfor tænkte jeg, at det var oplagt at dele nogle af dem med Jer, da I måske kan bruge det til inspiration til Jeres juleønsker? Nu vil jeg smutte ud og mødes med Birgitte. Ses senere, piger!
In less than a week it's my birthday. Therefore I've made this small collage with some of my birthday wishes. Maybe you can use it as inspiration for your Christmas wishlist? Now I'll go meet up with my friend, Birgitte, for lunch.. See you later, girls.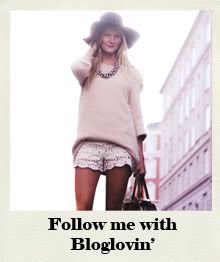 wearing
fredag, 1 november 2013
Perfume/Chloé HERE (adlink), lipstick/YSL, pullover/Part Two HERE, cami/Zara HERE, boots/Zara HERE, jeans/Asos HERE (adlink), watch/Michael Kors HERE (adlink), coat/Filippa K HERE (adlink), jewelry/Jane Kønig HERE
Jeg ville bestemt ikke have noget i mod at hoppe i dette sæt i dag. Jeg er vild med strik og blonder i øjeblikket og helst i kombination med hinanden. Og så ville det da heller ikke være helt dårligt, at have en lækker camel coat hængende i garderoben, som også er en af sæsonens must-haves! :)
I wouldn't mind wearing this outfit today! :) I'm crazy about knitwear and lace at the moment and especially in combination with each other. Also it wouldn't be too bad to have this gorgeous camel coat hanging in my wardrobe. :)
cravings
onsdag, 30 oktober 2013
Adlinks: 1. jumper dress/HERE, 2. angora dip dye jumper/HERE
Der er ikke noget bedre, end at pakke sig ind i en blød sweater på denne årstid med et par chunky støvler til og en lækker frakke. Jeg faldt lige over disse to i dag og synes begge er mega cool på hver sin måde! Overvejer at klikke en af dem hjem, men kan ikke beslutte mig for hvilken. De er jo ret forskellige. Hvilken en kan I bedst lide? :)
Is there anything better than to wrap up in a cosy, fluffy sweater when it's cold outside? I just stumbled upon these two jumpers today and I think they're really nice both of them. I'm thinking to go for one of them, but I just can't decide which one, as they're quite different. Which one do you like the best? :)
cravings
søndag, 27 oktober 2013
Adlinks: 1. sweatshirt/HERE, 2. watch/HERE, 3. earrings/HERE, 4. bomber jacket/HERE, 5. blazer/HERE, 6. beanie/HERE, 7. grey coat/HERE, 8. boots/HERE, 9. leather dress/HERE, 10. coat/HERE, 11. white coat/HERE
Det har virkelig været rart at kunne sove en time ekstra i nat, synes I ikke? :) Det har også givet mig lidt ekstra tid her til morgen, som er blevet brugt på at surfe rundt på diverse webshops. Aah, søndag når det er bedst! Her er nogle af de ting, som jeg faldt over.. – Og flere af dem har jeg haft en godt øje til i et stykke tid. Er der noget I ikke kan leve uden? Jeg er vild med læderkjolen!!!
I've spent my time this morning surfing around different webshops. Sunday at its best! Is there something that you can't live without? :) I'm really fond of the leather dress!! It's so freaking cool! 
To the top